Plug and Play deep medical AIs
Plug and
Play deep medical AIs
Amplify hyper-related health data and digital reasoning to create unprecedented plug and play tools that reduces healthcare workers burnout, empower clinicians practices and personalize care for patients.
"Plug & Play" solutions preparing clinicians for biggest paradigm shift, in the history of medicine:
The precision & efficiencies enabled by Medical AIs.
Clinical Operations Assistant
Powerful workflows for voice, image & natural language direct to EHR that reduce administrative burden and digital bureaucracy in many critical process up to 70%.
Read More
Patient Care Companion
Digital clinical avatars to enhance patient engagement, improve the quality and accuracy of patient data, and promote medical adherence.
Read More
Deep Medical Reasoners
Decision support reasoning workflows for clinical quality protocols, multimodal diagnostic insights, deep medical research question answering and networked populational analysis.
Read More
Precision Medicine Models
Hyper-related patient data models and deep AI insights algorithms applied in contexts from precision oncology to pharmacogenomics.
Read More
Bioinformatics, plus Deep Tech
Practicing precision medicine necessitates a deeper understanding of our patient's unique biological make-up & their current health priorities and conditions. Data will redefine our understanding of human diseases and highlight the remarkable biological uniqueness of each patient.
Deep data will empower clinicians to make more accurate predictions, avoid costly medical errors & gain valuable insights to select the best treatment, for each patient. Our deeper understanding will transform the practice of medicine & elevate the effectiveness & efficiency of healthcare overall.
SENSORS & HETEROGENEOUS DATA
PERSONAL DATA PROTECTION
DIGITAL HEALTH INTEROPERABILITY
BIOONTOLOGIES & MEDICAL TERMINOLOGIES
DEEP ANALYTICS & DIGITAL REASONERS
MULTIMODAL AI MODELS
Who support us
A coalition to create a better future for healthcare
Innovation unit of Hospital Sírio-Libanês

More than 10 years in Deep Tech solutions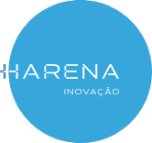 Acceleration program of Hospital de Amor of Barretos
Want to optimize your healthcare routines?
Get in contact with our team to explore our solutions